Garden with swimming pool of the "Mauritius House" Villa
The villa features a private garden with swimming pool where guests can relax with friends and family. In addition, the stewards will be pleased to prepare superb fish and meat dinners that guests can enjoy on the veranda under the magical star-studded sky of Mauritius.

If you are visiting Mauritius for the seaside, the coral reef, and magical moonlit evenings. If you are unwilling to leave the water even after a day on the beach, then why not relax around our fully equipped swimming pool, enjoy dinner served on the veranda with delicious grilled fish ordered from our cooks, who are always at your disposal.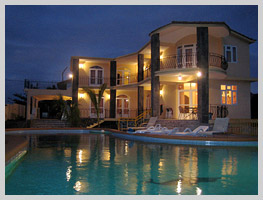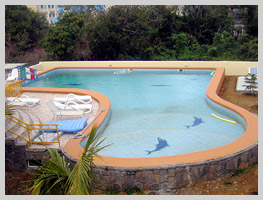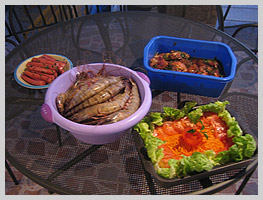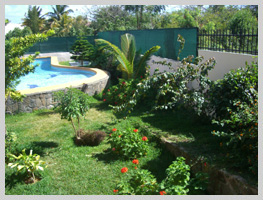 Online booking
Book your holiday in Mauritius phoning to mobile
+39 331 8440012

Warning! The booking does not include air travel!

Last minute offers
Saving of up to 20% on the cost of a 7-day vacation!


Mauritius House
villa brochure
Photos of Mauritius Instructions and 7-day vacation rental contract
info@mauritiushouse.com

mobile +39 331 8440012