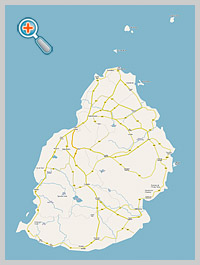 Mauritius Island
Mauritius Island is in the Indian Ocean and to the east of Madagascar.
The island, which is the result of volcanic activity, has a large number of extinct craters but no active volcanoes. The coastline of the island is protected by the coral reef while the extensive beaches are composed of fine white sand and the flora, thanks to the mild climate without uncomfortable scorching heat, is rich and luxuriant.
The entire island has a surface area that is only slightly larger than greater London: this means that visitors can experience all the various different aspects even when time is limited.
In this paradise Mauritius House offers direct owner rental of a holiday house, or, more accurately, a holiday villa, with all the necessary conveniences for a relaxing and seaside holiday.
Mauritius Island is divided into 9 regions
Grand Port, Savanne, Riviere Noire, Plaines Wilhems, Moka, Flacq, Port Louis, Pamplemousses, Riviere du rempart

The main towns of Mauritius are:
Port Louis (la capitale) Baie du Cap, Riambei, Souillac, Riviere des Anguilles, Grand Baie, Pereybere, Flic en Flac, Tamarin, Belle Mare, Centre de Flacq, Mahebourg, Grand Port, Triolet, Pereybère, Grand Gaube, Piton, Goodians, Roudre d'or

Information and agencies dealing with Mauritius in Italy
Mauritius Tourism Office Milan: Tel. +39 0267074703 Fax. +39 026692648 For information call +39 0267074703 from Monday to Friday between 10 am and 1 pm
Mauritian Consulates in Italy: Rome tel. +39 0644245652, Milan tel. +39 028055051

Mauritius Information and offices on the Island
Italian Consulate on Mauritius: Port Louis tel. +230 2077845 Fax. +230 2088331
Port Louis Tourism Office: tel. 2086397 Fax. 2125142 mtpa@intnet.mu sito www.mauritius.net
Direct flights to Mauritius from Italy:
AirMauritius from Milan and Rome tel. +39 02804661 Departures Sundays from Milan Malpensa, Mondays from Rome Fiumicino www.airmauritius.it
Flights for Mauritius from European airports
AirFrance www.airfrance.fr via Paris
AustrianAirlines www.austrianairlines.it via Vienna
British Airways www.ba.com via London
Emirates www.emirates.com per Dubai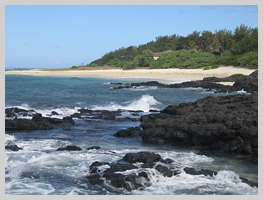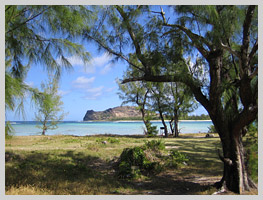 For those seeking a holiday in a paradise of sea, sunshine and breathtaking beaches, Mauritius is the ideal solution.


Online booking
Book your holiday in Mauritius phoning to mobile
+39 331 8440012

Warning! The booking does not include air travel!

Last minute offers
Saving of up to 20% on the cost of a 7-day vacation!


Mauritius House
villa brochure
Photos of Mauritius Instructions and 7-day vacation rental contract
info@mauritiushouse.com

mobile +39 331 8440012