Mauritius Island western area (West)
The western area of the island features the capital city, Port Louis, and the Moka and Chaîne de Grand Port mountains, that extend along the coast from north to south. Here, the island is crossed by several rivers, including the Grande Rivière Noire, with a series of sheer drops that resulting in a succession of superb waterfalls.
Because it is less developed in terms of tourism, the western coast of the island is perfect for those seeking a peaceful stay. The almost constant breeze offers plenty of fun for windsurfers and sailing enthusiasts.
Trips and locations on the western part of the island:
Blue Bay Turtle Bay Tamarind Falls Le Morne

Towns in the western part of the island:
Grand Baie Port Louis Pereybere Flic en Flac Tamarin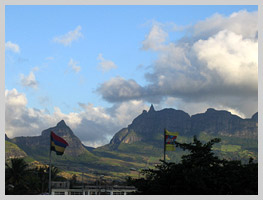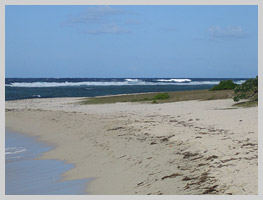 Online booking
Book your holiday in Mauritius phoning to mobile
+39 331 8440012

Warning! The booking does not include air travel!

Last minute offers
Saving of up to 20% on the cost of a 7-day vacation!


Mauritius House
villa brochure
Photos of Mauritius Instructions and 7-day vacation rental contract
info@mauritiushouse.com

mobile +39 331 8440012