"Mauritius House" Villa Kitchen
The kitchen is among the most important rooms in any house: it must be functional, well-equipped and spacious. The fittings for our American style kitchen were purchased in Italy and imported directly to ensure the maximum possible quality for our guests.
The stewards of the villa, a friendly local couple, are highly qualified and can always satisfy the tastes of our guests with a range of delicious appetizing dishes.
During the day guests can lunch at any of the many restaurants on the beach or the restaurant near the villa.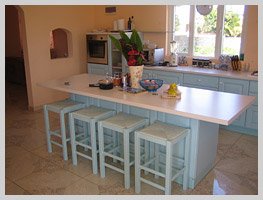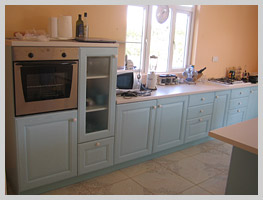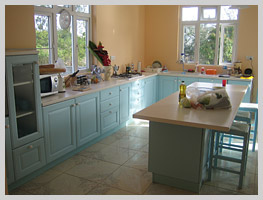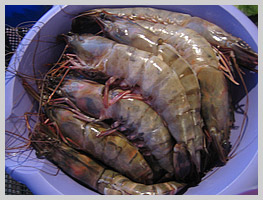 Online booking
Book your holiday in Mauritius phoning to mobile
+39 331 8440012

Warning! The booking does not include air travel!

Last minute offers
Saving of up to 20% on the cost of a 7-day vacation!


Mauritius House
villa brochure
Photos of Mauritius Instructions and 7-day vacation rental contract
info@mauritiushouse.com

mobile +39 331 8440012