MAURITIUS HOUSE, luxury villa for rental (Seaside holiday house) on Mauritius Island Pereybère (8 persons) Direct rental from owner. Online booking.
• Sleeps 8
• Last minute offers (20% discount)

SPECIAL OFFER
July Augustus September

400 € a week
All the villa for you
max 8 persons
CONTACt US

mobile +39 331 8440012

info@mauritiushouse.com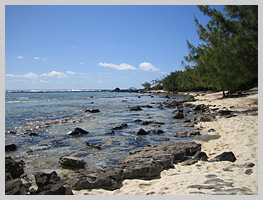 Holidays in Mauritius

The Republic of Mauritius is an island in the Indian Ocean between Africa and India.
A tiny paradise of sunshine and joy, a blend of radically different cultures resulting from successive periods of immigration from Europe, Africa, India and China over the centuries.
The volcanic origin of the island resulted in the creation of a spectacular setting, with stunning white beaches protected by the barrier reef and an extensive central plateau with plantations and tropical forests extending up the slopes of the imposing mountains.
These remarkable natural features make this special island the ideal destination for dream holidays and absolute tranquillity.


Seaside villa holidays in Mauritius
Looking for a holiday house on Mauritius Island? Looking for an unforgettable holiday to spend with your friends? Want to spend your holidays exploring the coral reef? Rent a holiday house at Pereybère Grand Baie Port Louis directly from the owner at prices only available by cutting out agents. Take a look at the last minute offers and book your dream holiday online at the Mauritius House villa, which is placed at your complete disposal to accommodate you and your party.


Online booking
Book your holiday in Mauritius phoning to mobile
+39 331 8440012

Warning! The booking does not include air travel!

Last minute offers
Saving of up to 20% on the cost of a 7-day vacation!


Mauritius House
villa brochure
Photos of Mauritius Instructions and 7-day vacation rental contract
info@mauritiushouse.com

mobile +39 331 8440012


Album Photo